Who we are
The birth of an Enterprise is not achieved without a dream which boosts it.
Seven years ago, two young entrepeneurs had theirs: To create a great technology company in our Country.
Currently ABD Systems is a venture niche with the aim of seeing our collaborators grow as a large family of people willing to achieve their goals regardless of the challenges, thus ensuring the success of our company.
ABD Systems is a Company with great goals, with a vision to a future without limits, with values marked within its people, with its mission set on high to create great innovations, making use of high technology, smart systems, simplification of the processes, we will achieve changes in our Country and Cities for the benefit of our society.
In order to achieve these goals and more, ABD Systems focuses on the development of services, creating a wide range of products for Citizenship and Government.


Systems such as road tools, with state-of-the-art sensors for measuring and obtaining more precise data, which improve mobility.


It allows both the establishment manager and the user to be connected, thus facilitating the vehicular movement inside and outside their establishment, by means of parking sensors, intelligent pens, presence system, data analysis, mobile and desktop systems, system for the counting of places, electrical consumption, connection to the SP network, etc. Buoys for outdoor parking and sensors with light for indoor
○ DISPLAY AD SYSTEM
An immediate and better distribution of road information displayed on screens, taking advantage of the infraestructure of the traffic light system in the city.
○ TRANSIT DATA
Facilitate the crossing of traffic lights in the city, with this supporting the reduction of vehicular traffic. The system consists of presence sensors, which will allow the local unit to obtain more precise data of traffic congestion generated at a junction.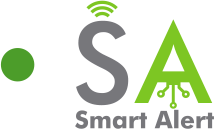 It allows access control, lighting, consumer information, electrical control, etc.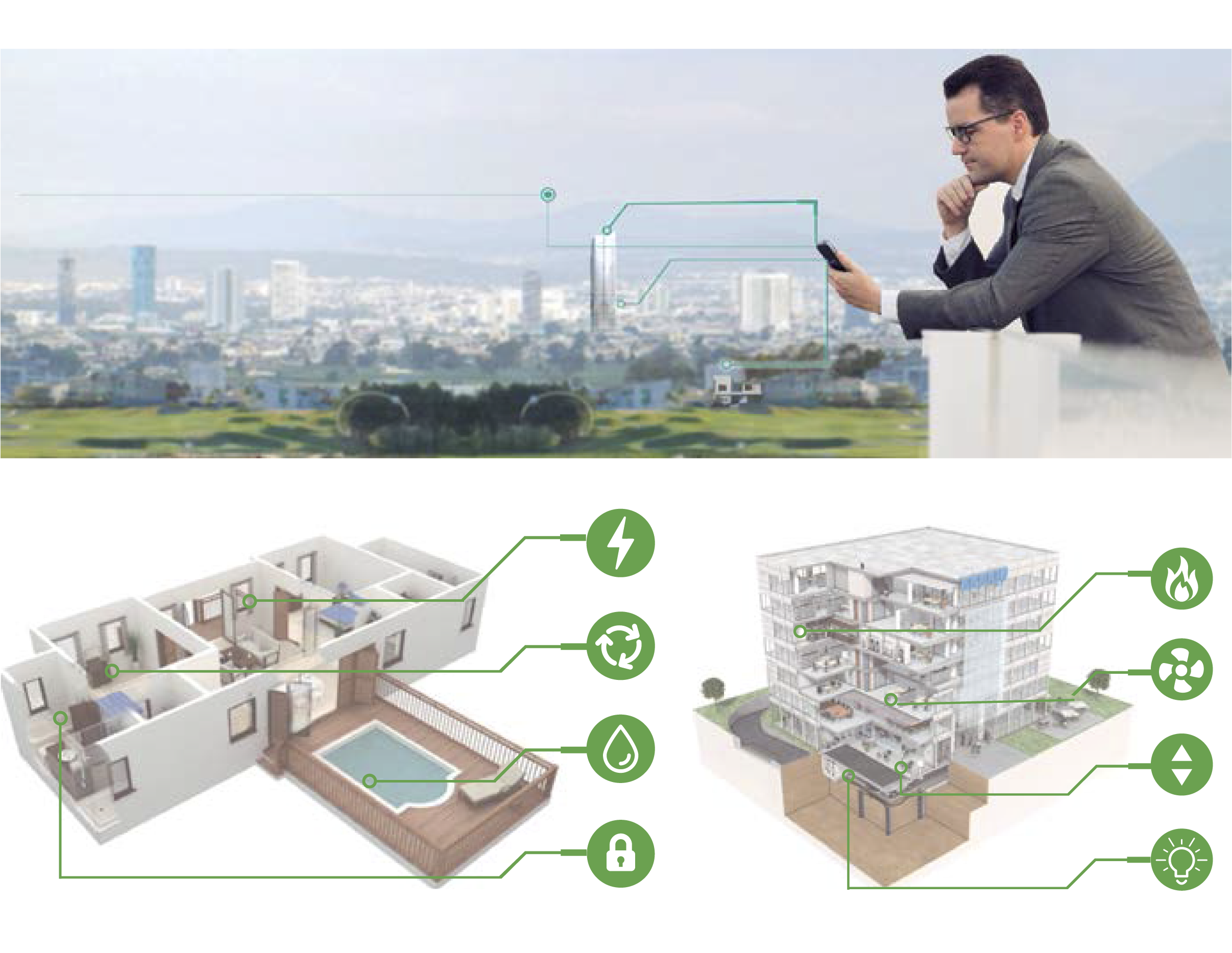 Focused on home consumption or LP Gas business. The system allows to efficiently manage said consumption with a digital analysis of the user's data, such as filling the tank, capacity, state of the input, etc.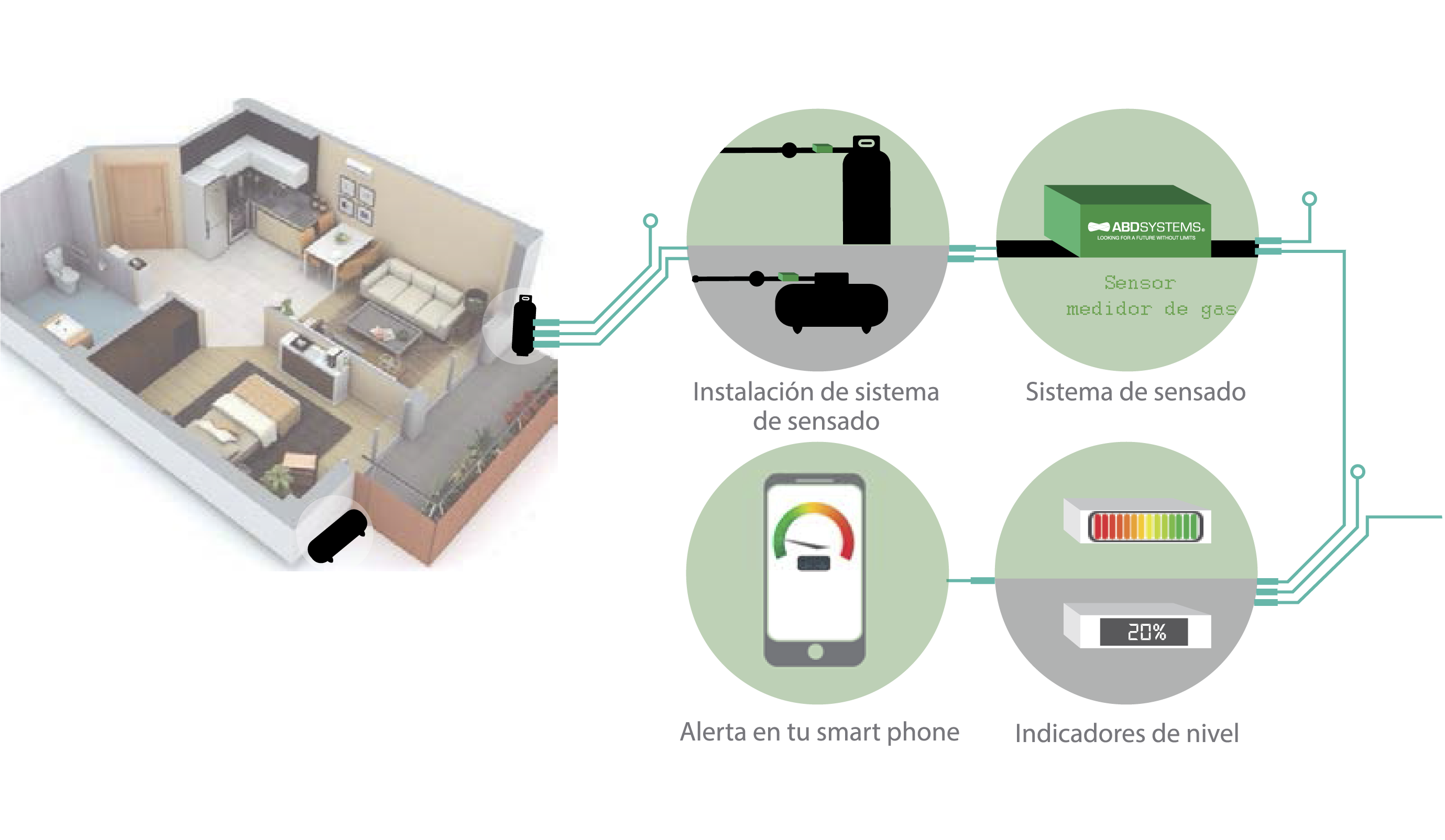 Total control of a house, business or office by means of a Display Touch. As can be automatic blinds, smart sheets, access control equipment or drawer security, climate, lighting, etc.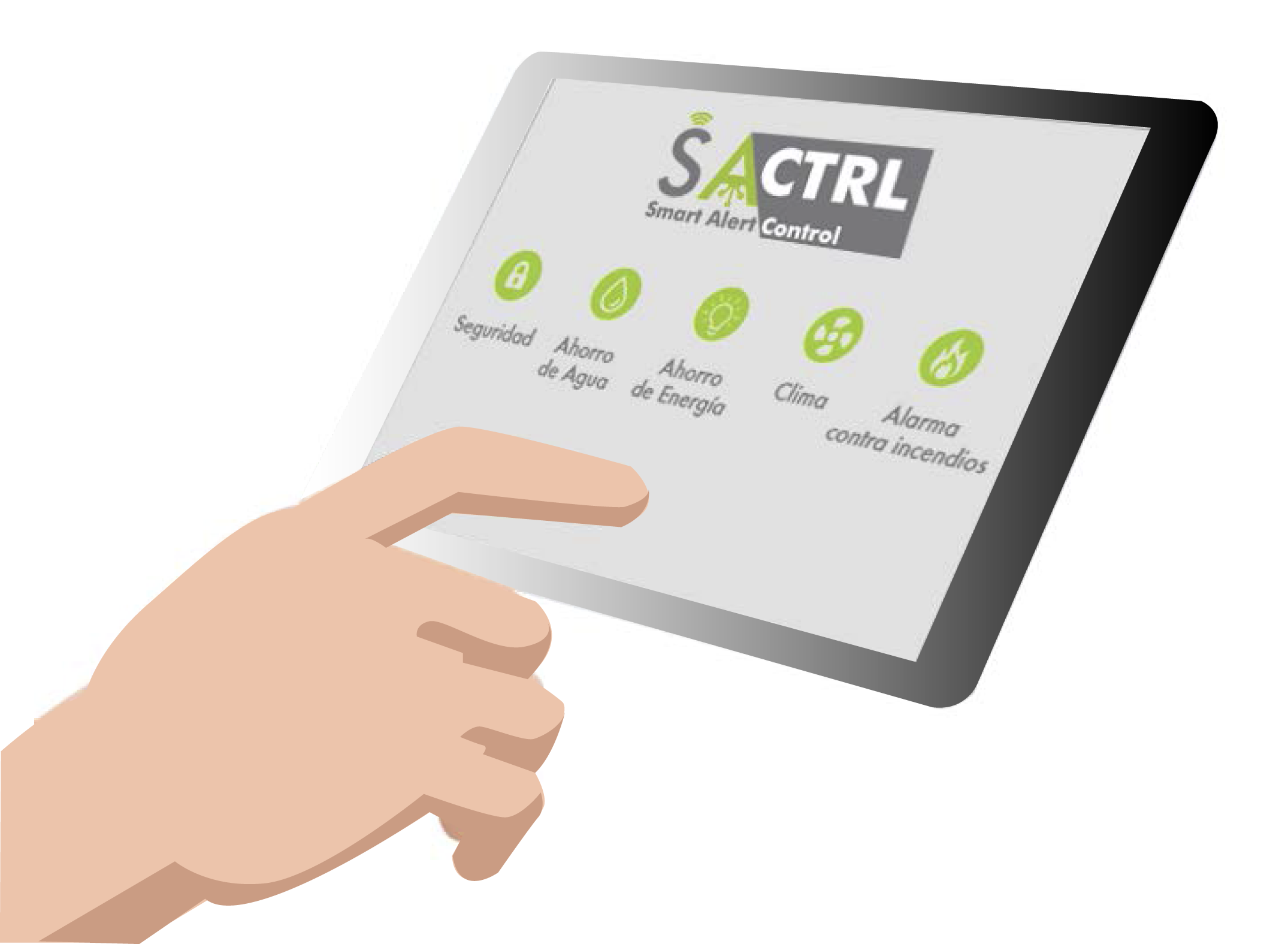 Apps
Try our apps available for:
Contact
For more information please fill out the form